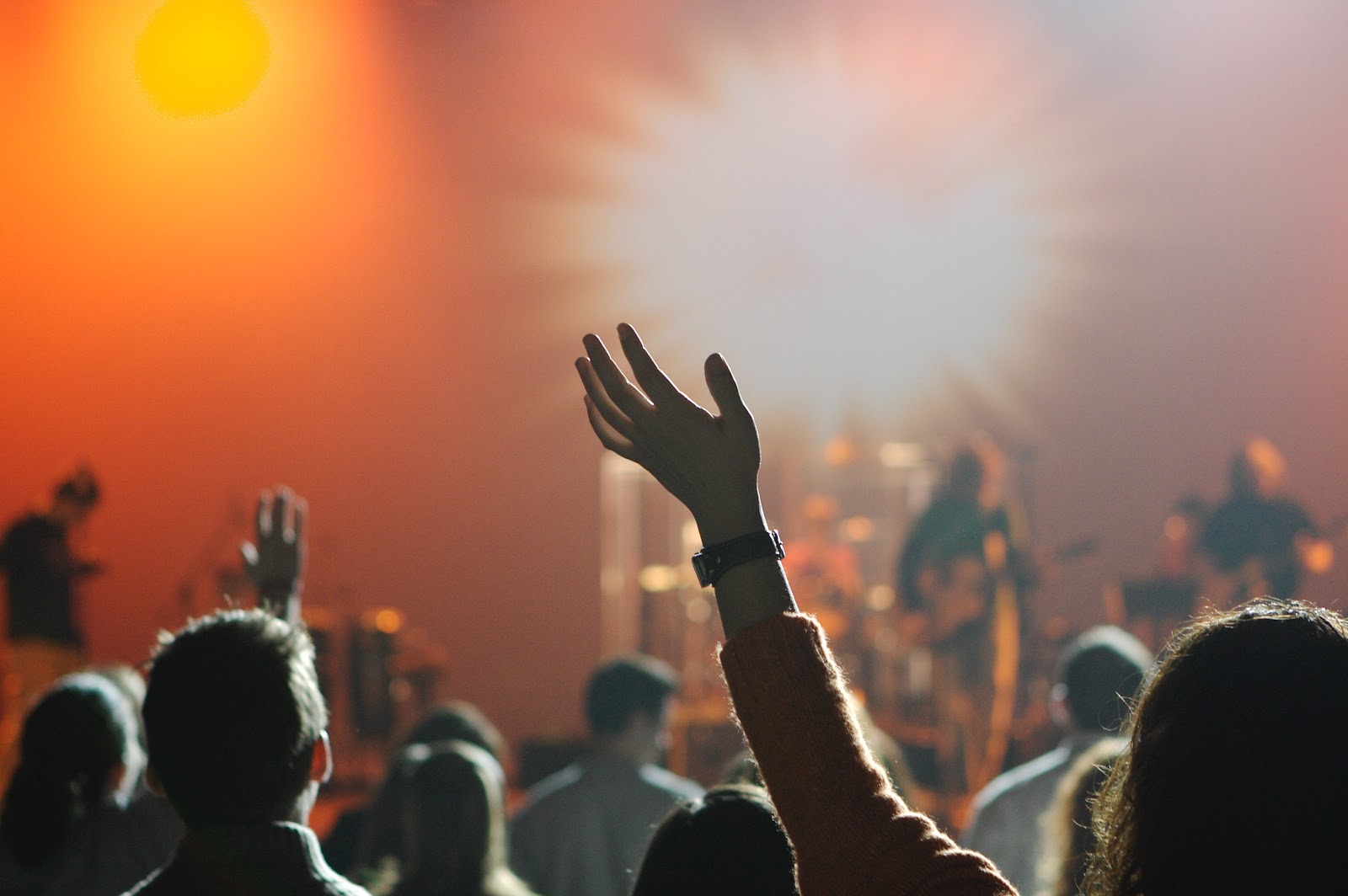 Sonex™ Acoustic Foam Products are Perfect for Many Applications
Some people only think of acoustic foam in recording or music studios, which is certainly one primary use. However, Sonex™ sound-absorbing foam is used effectively in many applications.
Whenever sound is a problem in a facility or space, Sonex™ acoustic foam offers a solution. Whether the goal is to decrease echo in a large open space or dampen the volume of a shooting range, Sonex™ melamine foam is an ideal sound-absorbing choice. 
For some inspiration on where and how you might be able to benefit from Sonex™ acoustic foam panels, here are some ideas of frequent applications. 
Sonex™ Sound-Absorption Applications for Churches
The sanctuary or main hall of a church is often a wide-open space with high ceilings. An area like this poses challenges when used for public speaking, singing, and large gatherings of people. For example, echo is a problem in these locations. Also, the sounds of large congregations can be distracting when an individual is addressing the gathering. 
Sonex™ ceiling tiles are a great product choice for this application. These panels are lightweight and Class A fire-rated. Our ceiling panels are available in a variety of shapes, sizes, and thickness options. And, Sonex™ ceiling tiles are an economical choice that provides excellent sound absorption. 
A place of worship may also benefit from our acoustic foam baffles, Whisperwave Clouds, or glue-up panels. Sometimes a combination of our products provides the best sound-absorption solutions.
Sonex™ Acoustic Foam Baffle Applications in Restaurants
Sonex™ foam baffles have a high noise reduction coefficient (NRC) that reduces echo and sound reverberation in large open areas like restaurant dining rooms. The baffles are designed in a variety of shapes to work with different grid configurations.  
Another option for restaurant applications is our Contour tiles. Sonex™ Contour tiles are available for use in ceiling grids or in adhesive applications.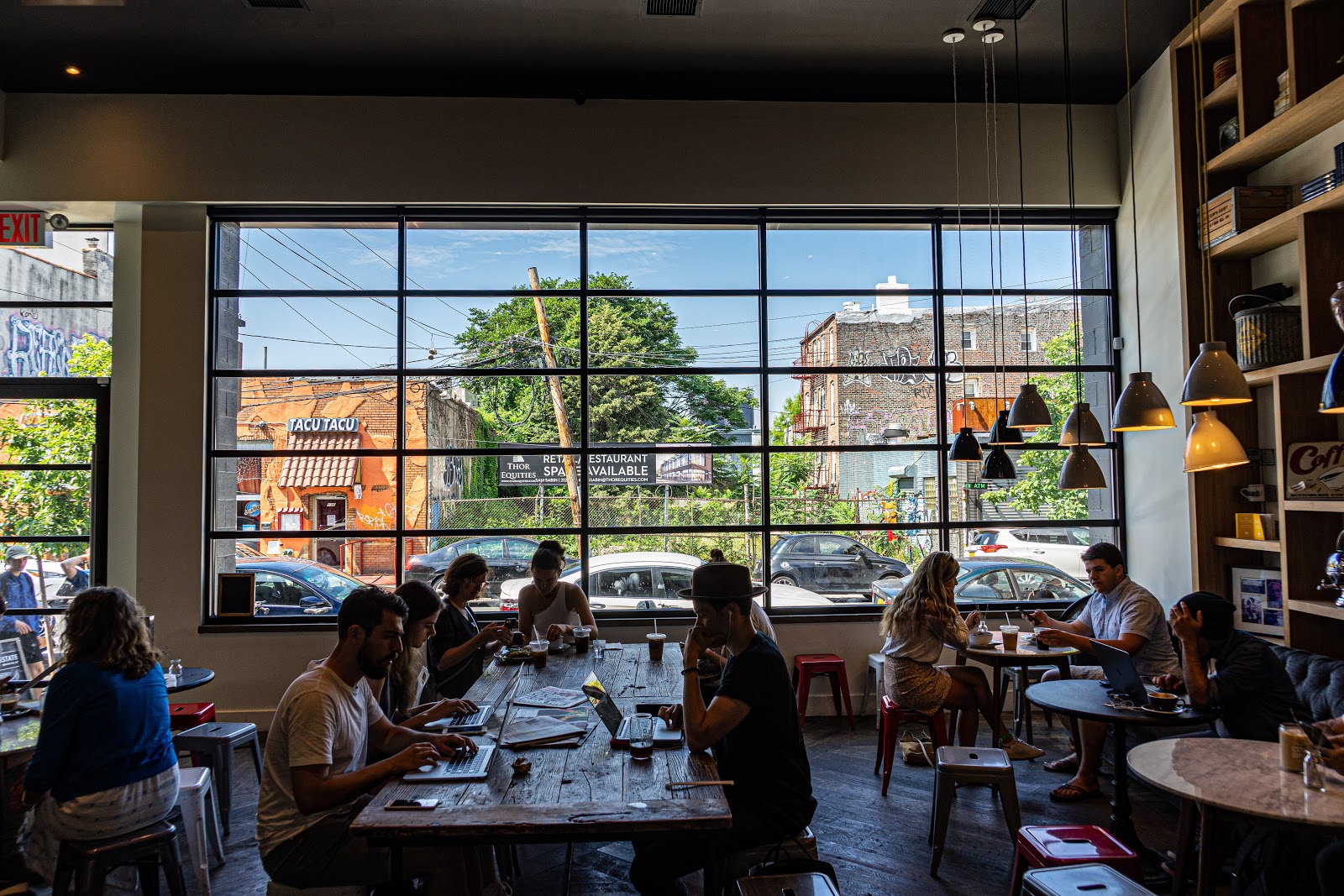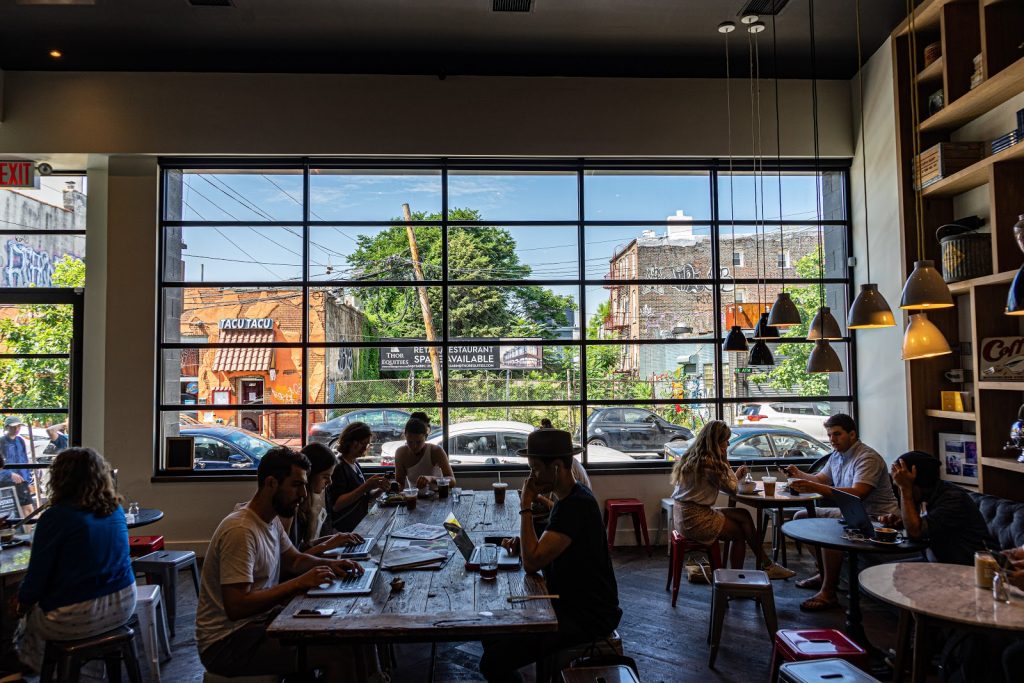 Sonex Acoustic Foam Panel Applications for Home Offices
When people create their home office space, the last thing they often think about is the need for sound absorption. However, the need for it becomes obvious the first time they are on a Zoom call, and their voice echoes in the room. In addition, sounds from other areas of the home can be distracting while they try to conduct business.  
Our melamine foam panels are perfect for home office applications. Not only do they provide superior sound-absorption, but they are also safe for the home with a Class-A fire rating. And Sonex™ acoustic foam panels are easy for any homeowner to install. 
The standard color offerings of white, grey, and black mist can fit into any home decor. But don't forget – you can also order Sonex™ melamine foam panels painted in a variety of colors.
Sonex™ Sound-Absorbing Applications for Recording Studios and Home Cinemas
Sonex™ sound-absorbing solutions are a favorite choice for those designing recording studios. Our melamine foam panels can be easily installed on walls and ceilings and provide ideal acoustics for recording. 
However, recording studios aren't the only areas that benefit from our acoustic foam products. The same acoustic environment created with Sonex™ melamine foam creates a great sound experience in a home cinema. It also dampens the sound reverberation in the bass for some surround-sound systems.
As people spend more time in their homes, they are creating a theatre-like entertainment area in their space. Adding sound-absorbing foam to these rooms provides a sound experience that makes you feel like you are at the cinema! 
Sonex™ Acoustic Foam Applications for Shooting Ranges 
Shooting ranges have obvious acoustic challenges, but Sonex™ foam panels are an effective solution. Our panels have an NRC ranging from .85 to 1.10. Also, the sculpted surface design of each panel deflects and disperses sound waves. This means the open-cell Willtec foam changes sound energy into a quiet kinetic type. Sonex™ acoustic foam panels are a common sight at shooting ranges. 
Shooting ranges like the advantage of Sonex™ Colortec acoustic foam in black mist. When a bullet pierces the foam no light shines through as most shooting ranges have dark walls. 
Sonex™ Acoustic Foam Applications for Large Open Environments 
A large open area that handles a lot of people traffic creates sound challenges. With nothing to absorb the sound, everything from footsteps to conversations bounces off hard surfaces and creates unpleasant noise. 
Environments like these could be correctional facilities, convention centers, corporate offices, or even school gymnasiums. Sonex™ offers a complete line of sound-absorbing products to meet the challenges of these spaces. 
For example, a large area with high ceilings would benefit acoustically from our Sonex™ cloud option. Sonex™ cloud products are available in geometric or attractive Whisperwave™ designs. 
When these sound-absorbing products hang from a ceiling, they might be mistaken for an art installation. That's how good they can look! 
Our acoustic foam baffles and ceiling tiles are other attractive options for large open spaces. Regardless, the nice thing about the Sonex™ product offering is that it provides design choices while still offering superior sound-absorption for any type of application.
If the level of sound-absorption desired isn't quite achieved with one of our hanging products, adding some of our acoustic foam panels to walls may be just the right touch. 
Sonex™ Acoustic Foam for Your Application
With these examples of Sonex™ acoustic foam solving so many sound challenges, maybe you have an application in mind. When it comes to our products, the only limit is your imagination. Our website is a great resource to view the various types of acoustic foam we provide. Please check it out, or contact us anytime to discuss your application!