Church Soundproofing Acoustic Treatments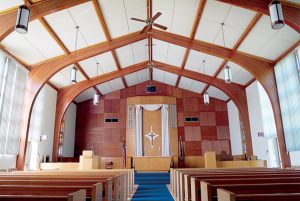 Church soundproofing and acoustic treatments help worshipers hear the sermon. Whether it's for a choir singing, a celebration or social event in the community, SONEX products provide superior sound absorption and limitless design possibilities at economical costs.
Church acoustic treatments, such as SONEX, feature lightweight, Class A fire-rated products that are readily available in a variety of shapes, sizes and thicknesses.
SONEX One panels are attractive and reliable, featuring Noise Reduction Coefficient (NRC) ranging from 0.85 to 1.10, offering great religious facility acoustics. The sculpted surface of each panel deflects and disperses sound waves, allowing the open-cell WILLTEC foam to convert sound energy into quiet, kinetic energy.
Religious Applications

Showcase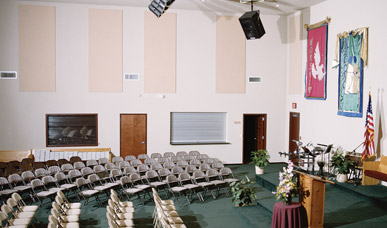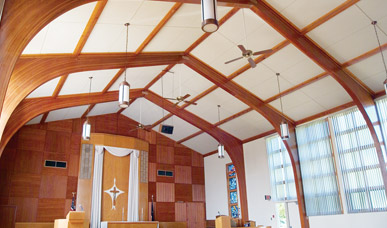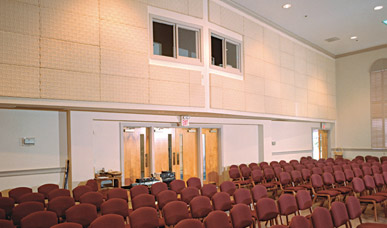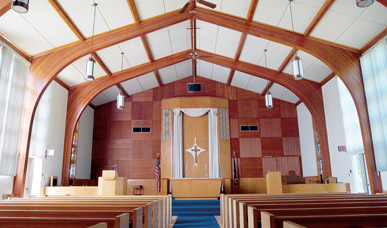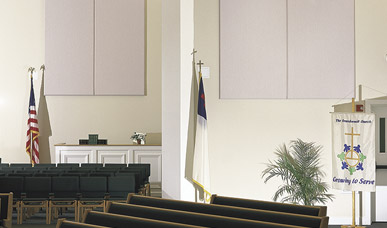 Religious Applications

Products
Foam Type

:

Wiltec Melamine

Size

:

24" x 48", 24" x 48"

Thickness

:

2", 2"

NRC Range

:

0.80 - 0.95

$

356.00 –

$

655.00