Retail Acoustic Wall Panels and Ceiling Tiles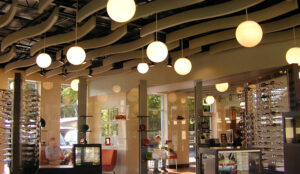 Retail acoustic wall panels and ceiling tiles are designed from the ground up to absorb noise–and look great. SONEX products are made from ourWILLTEC melamine acoustical foam — a Class A fire-rated, long-lasting material that also provides optimal acoustic control across all sound frequencies with noise reduction coefficient (NRC) ratings ranging from 0.75 to 1.05.
For acoustic control in low-ceiling stores, install glue-up acoustic panels, such as SONEX Valueline wall panels. For ceiling grid applications, choose HARMONI or WHITELINE ceiling tiles as well as CONTOUR Basix ceiling tiles. If wall panels are more suitable for your application, SONEX panel family is always a great choice.
To absorb sound in high-ceiling retail centers, we recommend products that suspend from the ceiling such as WHISPERWAVE ceiling clouds, SONEX Rondo baffles or SONEX Geometric ceiling clouds.
Retail Applications

 Showcase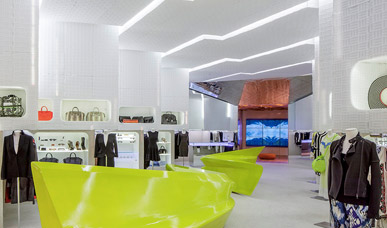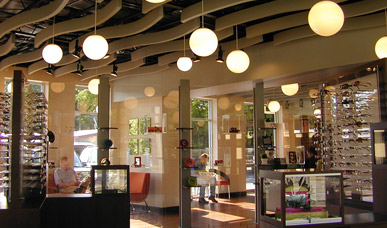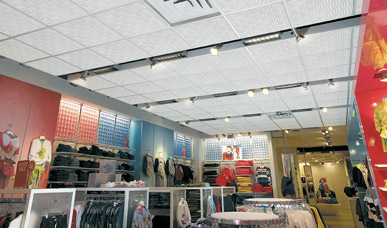 Retail Applications

 Products
NRC Range

:

1.0 (22.65 Sabins)

$

800.00 –

$

1,303.00